Condenser Coils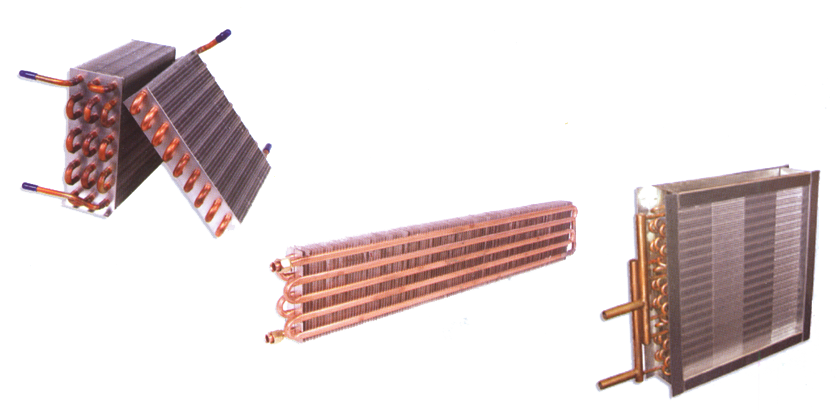 THE FINE QUALITY COMPONENT FEATURES
Golden Star specialised in the field of condenser coil manufacturing with a long experience of meeting the diverse need of cooling and heating industry.
The importance of correct coil configuration is emphasized by the wide range of materials which can be offered. European or equal quality of seamless copper tubes as per ASTM B-68 and aluminium fins are used in our manufacturing process.
For maximum heat exchange value the collared fins (flat or corrugated) are mechanically bonded to tubes using the latest tube expansion techniques. All coil blocks are tested for 100% leak free and trouble free performance and then pressurised with dry nitrogen to prevent moisture entry during transit or storage.
Various coating against corrosion are also available. Presently corrocraft, heresite and copper blue are available anti corrosive coating with warranty.

Note : Any type and size of colis can be provided as per customer specification or sample
The above data and specifications are subject to change without any prior notice for product improvements